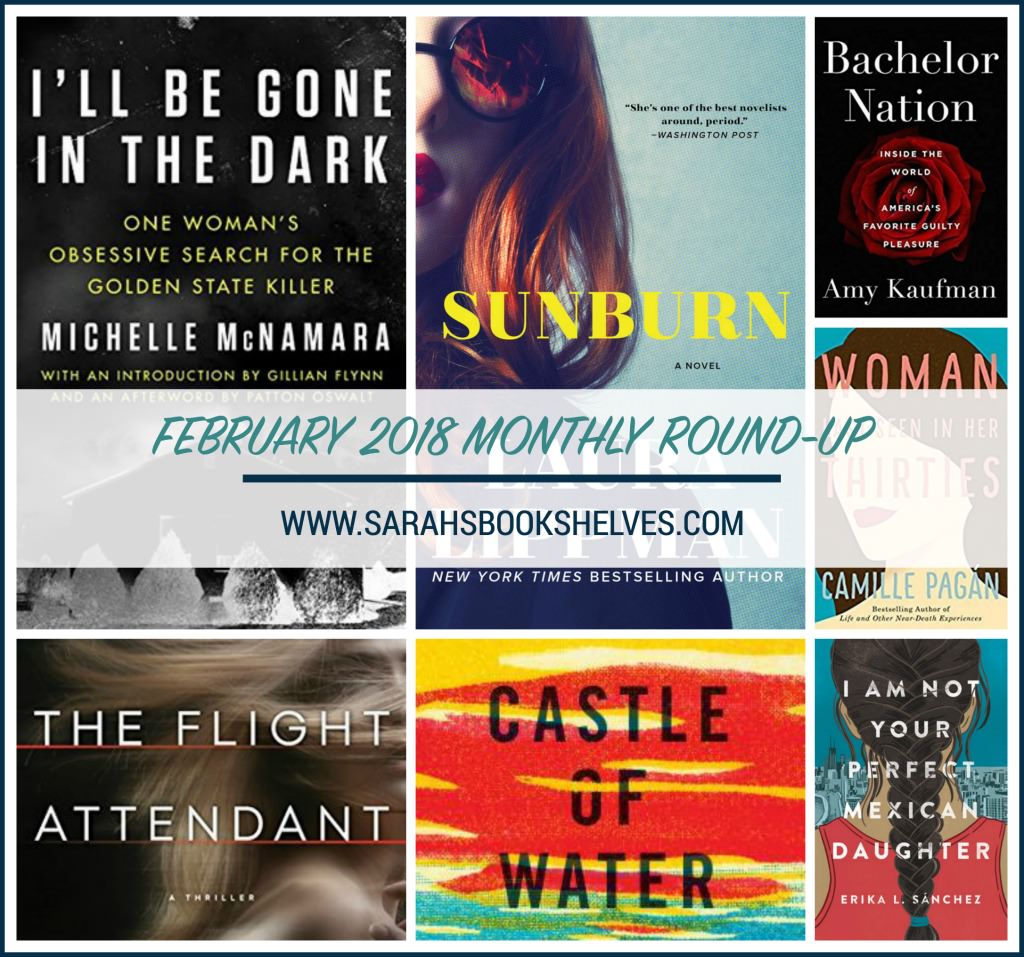 Can you believe I got my Monthly Round-Up done by the end of the month?! I sure can't…there's a first for everything!
I didn't read quite as many books this month (7 compared to 9 last month) and it was harder to pick a clear-cut winner (but I forced myself to!). I also didn't finish a single audiobook this month (my current audiobook is 12 hours long and I've been listening to lots of podcasts lately).
On the personal front, I've been playing lots of tennis. It's been fun and frustrating all at the same time (I'm super rusty and get really nervous during matches!). I've substituted some of my running with tennis and reducing the repeated pounding of regular running has been a good thing for my back and hip issues. And, turns out tennis can be quite a cardio workout!
Winners
Losers
DNF's
Announcements
Leave a note in the comments section or email me at sarahsbookshelves@gmail.com to participate in my new "Readers Recommend" feature!
I'm starting a new feature where regular blog readers (i.e. those of you who do not have your own book blogs) share some of their best book recommendations (again, thanks to the Reader Survey for this idea!) and I'd love your participation! All you have to do is answer a few book related questions via email. Email me or leave a note in the comments if you're interested in participating!
February Quality and Recommendation Sources
Reading Quality (Jan-Feb 2018 Cumulative)
% Successful Books Attempted (includes DNF's) = 52% (still above my 43% success rate from 2017)
% Successful Books Finished (does not include DNFs) = 87%
Successful Recommendation Sources
If you're interested in tracking these types of stats, my "Rock Your Reading" Tracker does all the heavy lifting for you! Enter your book details and it automatically compiles everything into Summary Charts in real time! Go here for more details.
March Releases I'm Excited About
Bachelor Nation
 by Amy Kaufman (March 6)
Laura & Emma
 by Kate Greathead (March 13)
Tangerine
 by Christine Mangan (March 20)
Alternate Side
by Anna Quindlen (March 20)
Most Popular Posts
Posts Actually Published in February
February 2018 Books to Read (and Skip)
12 Unconventional Love Stories for Readers Who Don't Like Romance
Book of the Month February 2018 Selections: What Book Should You Choose?
Overall Posts
Book Club Recommendations
Behind Her Eyes and THAT Ending: Spoiler Discussion (#WTFthatending)
Am I the Only One Who Didn't Love Eleanor Oliphant is Completely Fine?
Favorite Posts by Fellow Bloggers
I'm sorry for the light list this month…I honestly forgot to keep track of my favorite posts until the end of the month. I promise you'll get a better list next month!
How was your reading month?