Welcome to the last Monday update post of 2018! And, it's been an awesome reading year for me even though I didn't meet my Goodreads goal of 100 books (I came close). More on that in next week's End-of-Year Reading Stats post. But, know that I'll be changing up my goals for 2019 based on what I learned this year.
As for my recent reading, I've started on 2019 releases and I'm 2 for 2 so far! I'll take this success rate any day!
Podcast
Only 2 days until the first full length episode of the Sarah's Book Shelves Live podcast! Episode 1 featuring bestselling author Georgia Hunter (We Were the Lucky Ones) will launch on Wednesday, January 2, but you can listen to a trailer NOW anywhere you listen to podcasts! More details here!
New on the Blog
Hosted by The Book Date.
This post contains affiliate links (plus: here's your Amazon Smile-specific affiliate link
), through which I make a small commission when you make a purchase (at no cost to you!).
Favorite Instagram 
Follow me at sarahsbookshelves (details here)
I finished reading…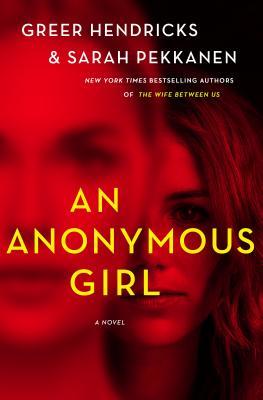 An Anonymous Girl
by Sarah Pekkanen and Greer Hendricks (January 8, 2019)
Hooray! A rare thriller I actually liked! Especially a nice surprise since I DNF'd The Wife Between Us (Pekkanen and Greer's debut novel). This one is a mind-f*ck rather than relying on outrageous plot twist. Spoiler discussion to come.
Affiliate Link: Buy from Amazon
I'm currently reading…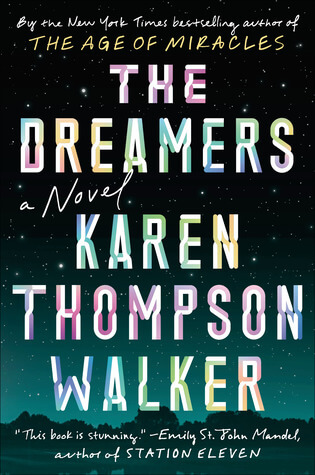 The Dreamers
by Karen Thompson Walker (January 15, 2019)
Y'all, I'm loving this book! It's like a more literary The Fever (by Megan Abbott) and has me on the edge of my seat without feeling like a thriller. I'm about 75% through.
Affiliate Link: Buy from Amazon

Upcoming reading plans…
Otherwise Engaged
by Lindsey J. Palmer (January 15, 2019)
I'm always on the hunt for smartly written Brain Candy and Ashley Spivey (of #SpiveysClub Facebook Group) loved this novel about an engaged couple in NYC. Gabe publishes a thinly veiled novel about his steamy relationship with his ex-girlfriend…and she of course re-enters the picture. 
I was reading…
One Year Ago: It was New Year's Day.
Two Years Ago: I'd read some great backlist books.
How was your reading week?