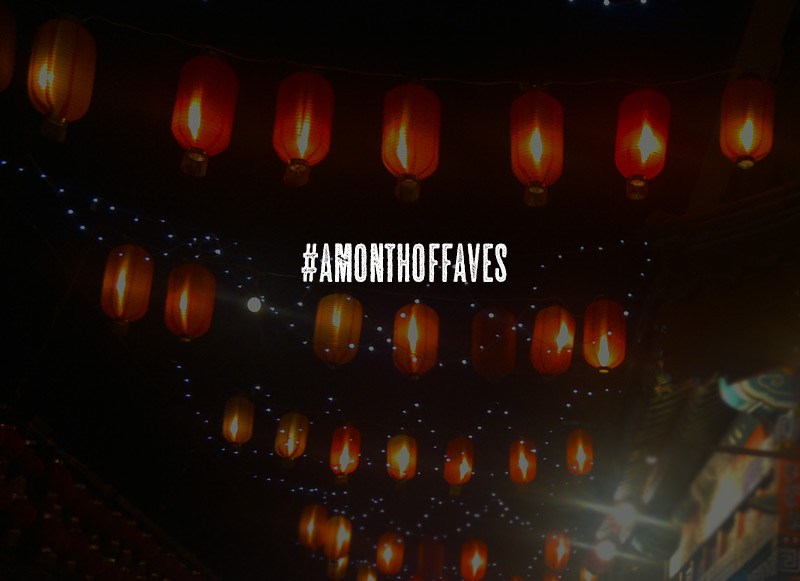 This post contains affiliate links.
For the third year in a row, I'm participating in A Month of Favorites (hosted by Traveling with T, Estella's Revenge, and GirlXOXO) throughout the month of December! I love "Top X" lists and that's what this event is all about. Today, we're talking about hyped books, which is one of my favorite lists to put together every year.
It's hard to define what makes a book "hyped." Does this mean a book was nominated for or won awards? Was being breathlessly chattered about in the book blogging world? Was getting big marketing dollars or a huge advance from its publisher? Was on many "most anticipated books of X" lists? Had glowing early reviews? Based on an author's previous work? I landed on any and all of these for this post.
Sadly, when I was compiling the first draft of this list (which included well over five books for each category), I came up with considerably more books that didn't deserve the hype than those that did. Based on how my reading has felt all year, this doesn't surprise me. This isn't to say I haven't read some great books this year, just that they weren't necessarily the ones I expected them to be. 
Five 2016 Books That Deserved the Hype
Commonwealth
 by Ann Patchett (review)
Hillbilly Elegy
 by J.D. Vance (review)
The Girls
 by Emma Cline (review)
The Mothers
 by Brit Bennett (review)
When Breath Becomes Air
 by Paul Kalanithi
You'll be hearing more about these books later, so no commentary just yet!
…and Five That Didn't


American Housewife
 by Helen Ellis (review)
Books that are billed as "laugh out loud" rarely live up to the hype for me and that was the case with this short story collection. However, I suspect some others would put this one in the top half of this post.  
Flight of Dreams
 by Ariel Lawhon (review)
I'm not sure if this book was actually hyped or if I'd just hyped it in my own head because I loved Lawhon's debut, The Wife, the Maid, and the Mistress
 (review), so much. Sadly, I was bored with this one and turned off by a focus on romance.
Some Possible Solutions
 by Helen Phillips (review)
I'm not sure this short story collection was overly hyped in the broader world, but the small corner of the book blogging Internet I hang out in was anxiously awaiting Phillips' follow-up to The Beautiful Bureaucrat
 (review). Bureaucrat was completely bizarre, but I got the point and loved the weirdness; while most of the stories in Some Possible Solutions left me scratching my head.
The Wangs vs. the World
 by Jade Chang 
This debut novel was one of the most hyped books of Fall, but I was completely annoyed with the characters and their conversations. I bailed at 24%.
The Year of the Runaways
 by Sunjeev Sahota 
This British novel was shortlisted for the 2015 Man Booker Prize, but I felt like I was watching the story with a hazy view from high above, rather thank sinking into it. I bailed at 12%.
What books do you think deserved their hype this year? Which ones do you think didn't?