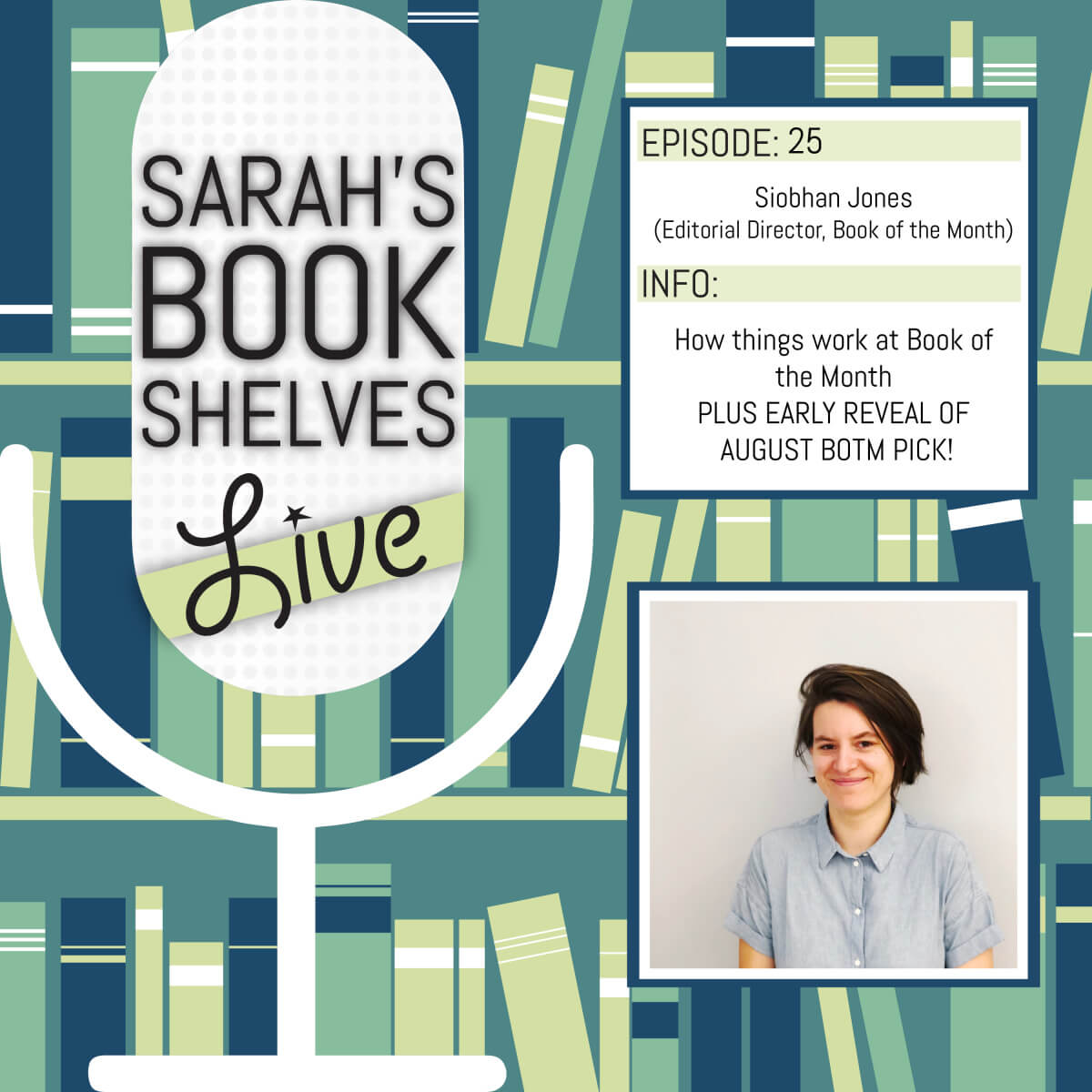 In Episode 25, Siobhan Jones (Editorial Director of Book of the Month) joins me to go behind the scenes of Book of the Month…and reveals one of the August Book of the Month picks early!
This post contains affiliate links (plus: here's your Amazon Smile-specific affiliate link
), through which I make a small commission when you make a purchase (at no cost to you!).
Highlights
What Siobhan's job entails day-to-day.

How Book of the Month picks its monthly selections (including how books initially get on their radar, how far in advance they pick the books, and what types of books "work" and "don't work" for Book of the Month)

Whether Siobhan personally reads all the picks every month.

How books get matched with judges (it's not how you think!).

The September release Liberty Hardy has already read 3 times.
Book of the Month's philosophy about the mix of books for each month.
The rationale for and details about the February 2018 strategic changes at Book of the Month (including the disappearance and swift reappearance of the judges' essays).
Why authors whose books are Book of the Month selections end up becoming judges.

The recent uptick in repeat authors.

How Book of the Month chooses its recurring judges.
Lightening round of Siobhan's Book of the Month favorites.
How Book of the Month chooses its December picks every year.
Siobhan's Book Recommendations
Two OLD Books She Loves
Two NEW Books She Loves
One Books She Didn't Love
One New Release She's Excited About (EXCLUSIVE PREVIEW OF AUGUST BOOK OF THE MONTH PICK)
Dominicana

by Angie Cruz (September 3) | Buy from Amazon [35:54]
Other Books Mentioned
Other Links
About Siobhan
Siobhan is the editorial director at Book of the Month. Prior to Book of the Month, she worked in the publishing industry and as a teacher. She hails from the midwest and loves tacos, puppies, and plotting the perfect way to get rid of her cell phone forever. Her favorite book is NW by Zadie Smith.
Next Episode
There is no new episode next week.
In two weeks: Beck Dorey-Stein, author of From the Corner of the Oval (airing August 7)
How to Join Book of the Month…
Book of the Month is a subscription service for people who like to try new books from a curated selection and like to read in hardcover format. Through Book of the Month, you can get a hardcover book for generally significantly less than you'd pay in a bookstore or through Amazon. And, you get to try something new that has been vetted by one of Book of the Month's well-read judges!
Sign up for any of the subscription plans below and you get to choose one of five books selected by Book of the Month's panel of judges (including a surprise guest judge). Book of the Month will then mail your chosen book to your house with a cute note. You also have the option to purchase additional books for $9.99 each and to skip a month if you want.
Sign up for a Book of the Month membership (NEW pricing below)!
New members will sign up for a membership that renews monthly:
A book of your choice for $14.99 / month
Add extra books to your shipment for $9.99 each
Skip any month you want
Free shipping, always
Support the Podcast
Share
If you like the podcast, I'd love for you to share it with your reader friends…in real life and on social media (there's easy share buttons at the bottom of this post!).
Subscribe
…wherever you listen to podcasts, so new episodes will appear in your feed as soon as they're released.
Rate and Review
Search for "Sarah's Book Shelves" in Apple Podcasts…or wherever you listen to podcasts!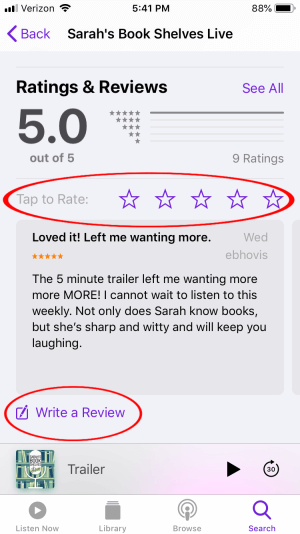 Feedback
I want this podcast to fit what you're looking for, so I truly do want your feedback! Please tell me (email me at sarahsbookshelves@gmail.com or DM me on social media) what you like, don't like, want more of, want less of, etc. I'd also love to hear topics you'd like me to cover and guests you'd like to hear from.
What are your thoughts about Book of the Month?
Pin this post…